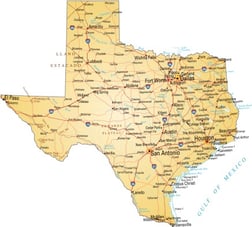 As of January 1, 2017, any appraiser in Texas that applies for or renews a license with the Texas Appraiser Licensing and Certification Board (TALCB) will be required to provide their fingerprints for a criminal history check.
According to the TALCB's website, the fingerprint process will be easy and can be done in a few short steps. MorphoTrust will be the vendor that collects and submits the fingerprints to the FBI via the Texas Department of Public Safety (DPS), but has no role in the actual research and/or processing of an appraiser's criminal background check. They will also not be in charge of delivering the results.
The fingerprints submitted must be in the FBI's required format, and must be taken at an authorized DPS site. The TALCB also mentioned that there are times when fingerprints may be unreadable. When this happens, MorphoTrust will contact the appraiser with instructions on how to get their fingerprints reprinted at no additional cost. If the fingerprints are unreadable for a second time, a TALCB staff person will initiate a manual name search through the FBI – which will add to the overall processing time.
If an appraiser has previously submitted their fingerprints for any other reason—such as for a previous job or for another state-issued license—these will not be accepted for a TALCB or TREC license. That being said, once the TALCB or TREC has an appraiser's fingerprints on file, they will not need to submit their fingerprints again for any future renewals.
For the latest updates and information, visit the TALCB's website.
Source:
TALCB – talcb.texas.gov