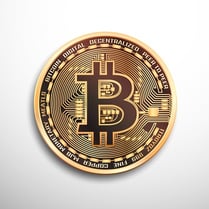 Bitcoin and other cryptocurrencies are hard to predict, but that hasn't prevented many Americans from investing in them or even using the new currencies to make major real estate purchases.
Because of this, President Trump is setting up a new task force to help combat the uptick in crypto crime. This new task force, according to the president's executive order, will be led by the Justice Department and consist of several other agencies – including the SEC, Federal Trade Commission, and the CFPB.
The new task force will be required to "provide guidance for the investigation and prosecution of cases involving fraud on the government, the financial markets, and consumers, including cyber-fraud and other fraud targeting the elderly, service members and veterans, and other members of the public." It will also meet with the president to recommend policies and regulations that the federal government could enforce to help prevent digital currency fraud.
While the Obama administration created a similar task force shortly after the financial crisis in 2008, Trump's decision to create his own will allow his administration to direct its focus.
According to Bloomberg, Deputy Attorney General Rod Rosenstein did state that the agencies would seek to better coordinate their various probes to avoid "piling on" or assessing several fines on a single company for the same violation. He said the main goal is to give firms an incentive to cooperate with investigations and voluntarily report misconduct.
Sources:
Bloomberg – bloomberg.com
HousingWire – housingwire.com