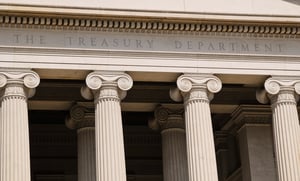 HousingWire recently reported that the Trump Administration has called for a series of changes to the country's financial and mortgage ecosystems. If realized, these changes would speed up the financial industry's tech revolution and revise the current regulatory environment.
The proposed changes were introduced via a broad-ranging report that was issued by the U.S. Treasury. In particular, this report looks at nonbank financial institutions, fintech, and fostering innovation. It's quite lengthy, and goes into much detail about the following areas:
Digital Mortgages

Property Appraisals

Electronic Notarization

False Claims Act

Servicing Rules
The report calls for the establishment of "regulatory sandboxes", in which regulators would work directly with the companies they regulate to help firms innovate new products and services without fear of regulatory backlash.
It also calls for a series of changes to the mortgage lending and servicing industries, which includes the increased adoption of fully digital mortgages and automated property appraisals, widespread acceptance of electronic notarization, altering the way the government uses the False Claims Act, instituting new industry-wide standards for mortgage servicing and loss mitigation, and much more.
For full details, check out the Treasury's report here.
Sources:
HousingWire – housingwire.com
U.S. Department of the Treasury – home.treasury.gov