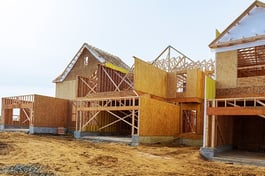 The Department of Housing and Urban Development (HUD) recently announced that it has awarded $10 million in grants to four non-profit housing organizations, which will be used to create at least 538 affordable homes for low-income families.
According to HUD's press release, these grants will be funded through its Self-Help Homeownership Opportunity Program (SHOP) and were awarded to the following organizations:
Habitat for Humanity International
Housing Assistance Council
Community Frameworks
Tierra Del Sol Housing Corporation
Through these grants, along with labor contributions from homebuyers and volunteers, HUD hopes to significantly lower the cost of construction – making homeownership a reality for families who otherwise would not be able to afford a home.
For more information, check out HUD's press release.
Sources:
HUD – hud.gov
Valuation Review – valuationreview.com