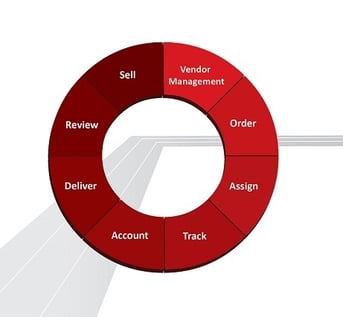 Valuation management technology is a vital asset for those that work with appraisals on a regular basis. The problem with many platforms, however, is that they miss key steps in the process.
This inadequate management requires both lenders and AMCs to implement additional systems or manual steps in order to bridge the gaps, which leads to more costs and longer turn-times.
eTrac®, on the other hand, efficiently handles the 8 key aspects of valuation management, and is equipped with a powerful Workflow Engine that provides unparalleled automation throughout the entire process.
Vendor Management
Ordering
Assigning
Tracking
Accounting
Delivering
Reviewing
Selling
To see the difference one system can make, contact us today for a free consultation.