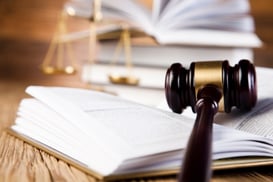 On August 10th, the federally mandated minimum requirements for the state registration and supervision of Appraisal Management Companies (AMCs) officially took effect. All states that don't currently have any legislation in place have roughly 35 months to implement registration protocols and supervision controls, or every AMC that operates within their borders will be prohibited from doing business with federal transactions – with the exception of AMCs that are already federally regulated.
The primary components of the new requirements include:
Establishes the minimum requirements in section 1124 of FIERRA for the state registration and supervision of AMCs in participating states.
Requires federally regulated AMCs to meet the minimum requirements of section 1124 (other than registering with the state).
Requires states to report certain AMC information to the ASC.
Integrates FDIC appraisal regulations for state nonmember banks and state savings associations.
Back in January of 2013, Section 1124 was added to the Financial Institutions Reform, Recovery, and Enforcement Act of 1989 (FIERRA), which created minimum requisites for states to establish registration requirements for AMCs. Within Section 1124 are 7 important regulations that both lenders and AMCs need to familiarize themselves with to remain in compliance with the new requirements. These include:
States are not required to implement the minimum AMC requirements. However, if a state doesn't implement the minimum requirements, most AMCs cannot work on federally related transactions within that state.
The new AMC requirements only apply to residential mortgage loans – commercial mortgage loans do not apply.
AMCs will now be required to mail a letter to any appraiser they remove from their panel.
The final requirements do not limit or affect the discretion of states to treat a portal as an AMC if a state finds that a portal provides appraisal management services.
Lenders with a department or division that handles appraisal management services only for their organization are not considered AMCs and are not subject to the new requirements.
Any owner with 10% interest or more in an AMC must be of good moral character and submit to a background check.
Federally regulated AMCs do not need to register with their state(s).
To see more detailed information on these 7 critical regulations listed above, download our "The 7 Things You Need to Know about the New AMC Regulations" whitepaper for free today.
Sources:
National Mortgage Professional – nationalmortgageprofessional.com
MortgageOrb – mortgageorb.com
Valuation Review – valuationreview.com