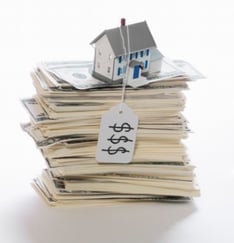 The Appraisers Research Foundation (TARF) recently announced that it is re-examining the measurement of price appreciation in residential housing, which remains a critical topic for real estate appraisers. The most popular method to date has been the use of repeat sales with a type of regression that doesn't pay much attention to the assumptions and restrictions on the selection of the data.
According to Valuation Review, Donald Epley (President and CEO of Coastal Economics) recently completed a new research project that discusses this and the other critical issues that must be addressed in both the use of repeat sales as well as the median-to-median approach, which relies on the use of all sales.
The purpose of the research was to one, identify issues that have been underemphasized in the use of repeat sales; two, identify the need to re-examine the contribution of the median-to-median approach commonly used in some form by typical metro users; and three, to introduce selected parts of the appraisal procedure used by practicing appraisers that will improve the quality of the final numbers should repeat sales be used.
The research was funded in part by TARF, and its goal is to help improve the overall accuracy of the price-change estimate. Each measure uses different data to gauge price change that is then inferred to be the correct amount for the whole housing inventory. The appraisal profession requires the use of these measures when estimating the current values of individual properties.
Recent academic literature, as reported by Valuation Review, appears to concentrate on the use of repeat sales and selected statistical refinements to the repeat sales-plus-regression approach, and doesn't typically provide a thorough examination and/or comparison to the median-to-median procedure. In addition, repeat sales studies appear to underemphasize the assumptions inherent in the data and the restrictions commonly applied in the appraisal community, and appear to be unimportant in the selection and use of repeat sales data.
However, these individual property and market factors can become significant contributions to the value of a single property between periods of time, and amount to more than just "statistical noise."
Although median-to-median is logical and easier to understand by the typical business owner, it has not been emphasized due to the amount of alleged "noise" that can arise in the data. This "noise" is usually difficult to explain when time periods are compared.
Epley explains that without this discussion and potential changes in the data selected for the repeat sales approach, the price difference in the aggregate may not be accurately capturing the true impacts on the sales price. The intent of his research is to improve the accuracy of the final price change estimates by improving both the data selected as well as the measurement tool selected.
For more information, click here.
Sources:
Valuation Review – valuationreview.com
TARF – appraiserresearch.org