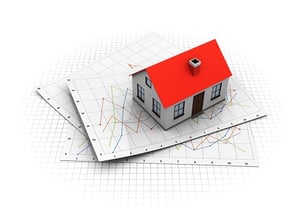 With the Coronavirus barring in-home appraisals and inspections throughout the country, the use of AVMs has become essential in keeping the mortgage industry moving forward during this unique time.
At Global DMS®, our mission is to ensure you have the data you need, when you need it – even when stuck at home or the office. To achieve this, we've partnered with several best-of-breed AVM providers to provide EVO™ users with direct access to their industry-leading AVM products right from within the system's Marketplace.
The EVO Marketplace includes products from both Black Knight® and Collateral Analytics™, which are designed to deliver accurate, timely, and cost-effective property value information right from your computer.
These AVMs can be used as needed in either one-off orders or inserted into an EVO user's automated workflow when used more consistently. Once in the Marketplace, users are provided with both pricing and descriptions of each product and are given the ability to view samples before ordering.
For a complete list of available Black Knight AVMs, click here.
For a complete list of available Collateral Analytics AVMs, click here.
Interested in learning more about Global DMS' EVO appraisal management software? Contact us today at evopreview@globaldms.com.