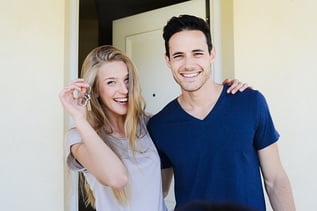 SmartAssetTM—a personal finance technology company that uses financial modeling to provide advice on major financial decisions—recently conducted a study to see which American cities have the highest homeownership rates for Millennials.
The company's study, which used data from the U.S. Census Bureau's 2015 and 2016 1-Year American Community Surveys, found that some cities actually have a much higher rate of Millennial homeownership than what the national average shows.
The study itself ranked the country's 200 largest cities according to their under-35 homeownership rate in 2015 as well as their change in the under-35 homeownership rate between 2006 and 2015. SmartAsset then averaged those rankings, giving equal weighting to both factors, before assigning an official score to each city. The city that received the highest ranking scored a 100, while the city that received the lowest ranking scored a 0.
Listed below are the top 10 cities with the highest homeownership rates for Millennials:
Sioux Falls, SD (Index Score: 100)
Elk Grove, CA (Index Score: 99.73)
Bakersfield, CA (Index Score: 98.37)
Roseville, CA (Index Score: 98.1)
Peoria, IL (Index Score: 95.65)
Cary, NC (Index Score: 92.39)
Fort Wayne, IN (Index Score: 91.85)
Chattanooga, TN (Index Score: 90.76)
Anchorage, AK (Index Score: 90.22)
Omaha, NB (Index Score: 88.32)
For more details, check out SmartAsset's article.
Sources:
SmartAsset – smartasset.com
HousingWire – housingwire.com