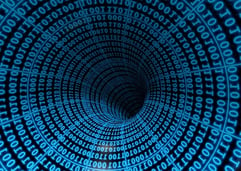 Thanks to today's fast-paced and regulatory-intensive housing market, valuation management technology is critical to a lender's appraisal process for ensuring efficiency, accuracy, and 100% compliance.
However, managing this process without the proper tools can be labor-intensive, inefficient, and lead to costly inaccuracies that only lengthen turn-times. What's important to consider is not only the overall functionality of your valuation platform, but its automation capabilities and available integrations to industry-leading LOS platforms that further promote this automation.
These integrations provide efficiency by establishing system-to-system transaction processing, which dramatically speeds up the ordering and appraisal management process for lenders by eliminating duplicate data entry, providing real-time appraisal status updates, and facilitating robust communications between lenders and their valuation vendors – including internal panels, AMCs, or a hybrid of both.
Global DMS' eTrac® valuation platform automates virtually every aspect of the appraisal management process—including order placement, assignment, fulfillment, reviews, notifications, and delivery—which allows its users to seamlessly manage this crucial process in confidence with minimal resources.
eTrac has also been integrated with numerous LOS platforms to provide even more efficiency for our joint customer-users, as these integrations give them the ability to better and more easily manage more of the valuation process from a single solution – their native LOS interface.
Encompass®
Calyx® Software
Mortgage Builder®

OpenClose

LendingQB

MortgageFlex®

Savana
For more information, or to see a demo of a particular integration listed above, contact us today at productinfo@globaldms.com.