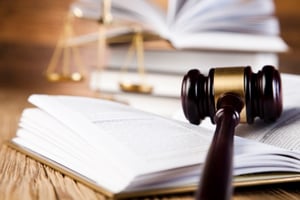 As reported by the Appraisal Institute, several states are currently considering legislation that could affect their respective appraisal industries. These states include Mississippi, Pennsylvania, South Carolina, and Tennessee.
Mississippi: The Mississippi Senate is considering SB 2430 that if passed, would establish a 3-year statute of limitations on civil claims against real estate appraisers.
Pennsylvania: The Pennsylvania Senate is considering SB 491, which would add two certified evaluators to the state's Board of Certified Real Estate Appraisers. Though this Board regulates assessors, they don't currently have any representation on it, which this bill looks to change.
South Carolina: The South Carolina House is considering HB 4151, which would require AMCs that operate within the state to post a $25,000 surety bond. As it currently stands, AMCs have the option to provide either a detailed statement of their financial condition or a $50,000 surety bond.
Tennessee: Both the Tennessee House and Senate are considering two bills, HB 1945 and SB 1914, which would allow 27 different services (including appraisals) to be performed without a license. The two bills, if passed, would provide safeguards for consumers that work with individuals who decide to forgo licensing.
Source:
Appraisal Institute – appraisalinstitute.org