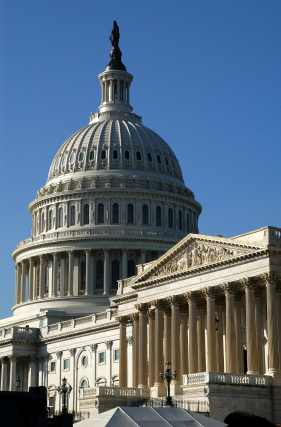 The Appraisal Institute recently joined several other industry groups—including the American Bankers Association and The Appraisal Foundation—in calling out Congress to begin holding hearings on the future of appraisal regulation.
According to the Appraisal Institute's press release, the industry groups involved in this crusade have sent joint letters to both the Senate and House – writing specifically to the chairmen and ranking members of the Senate Banking Committee, Housing and Urban Affairs Committee, and the House Financial Services Committee. These letters were also sent to the leaders of relevant subcommittees.
The group's main argument is that the federal regulatory structure for real estate appraisals has essentially been untouched since the enactment of the Financial Institutions Reform, Recovery, and Enforcement Act of 1989. They also made the point that the most recent Congressional committee hearing devoted to appraisal oversight was roughly four years ago.
"With the marketplace rapidly changing, we believe that it is appropriate for the committee to review how well the current relationship of federal versus state responsibilities is serving consumers and market participants, as well as promoting competition in the marketplace," said the groups in their letters.
In particular, the industry groups asked Congress to focus on the current appraisal regulatory framework, appraisal information systems, the impact of the recent regulatory reforms on the appraisal profession, and the availability of qualified appraisers – especially in rural areas.
Though the groups noted that they each hold their own unique views on appraisal regulation and related issues, they feel that the best course of action for the profession is to "publicly share concerns and identify areas of common ground."
"Therefore, we stand ready to work with the committee to develop a vision of appraisal regulation that serves consumers by promoting a competitive marketplace for high quality appraisals," wrote the groups.
Sources:
Appraisal Institute – appraisalinstitute.org
Valuation Review – valuationreview.com