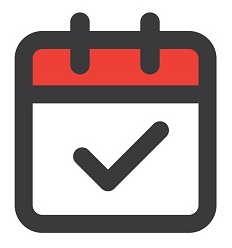 Efficient turn-times are an essential component of the mortgage lending process, especially in today's fast-paced market environment. Timely real estate appraisals play a vital role, yet many appointments are scheduled at the vendor's discretion – which can lead to unforeseen delays.
To help combat this costly scenario, eTrac® will soon be equipped with the Pre-Scheduler tool, which will allow both lenders and AMCs to set predetermined appraisal appointment dates that an appraiser must agree to before accepting an order.
eTrac's latest feature—coming June 21st—will provide multiple benefits for its users, including:
Reduces turn-times by instantly scheduling your appraisal order appointments.

Allows you to choose specific appraisal dates based on your parameters, business processes, or special request from borrowers or clients.

Uses broadcast technology to automatically push orders to eligible appraisers only – ensuring quick acceptance and timely completion.
In addition, Pre-Scheduler will also come equipped with a unique mobile feature that will allow its users to broadcast their order requests via text message. Appraisers that opt-in will receive the order's information for a quick review and then respond accordingly, all through texting (standard data rates apply).
For more information, check out our Pre-Scheduler webpage.