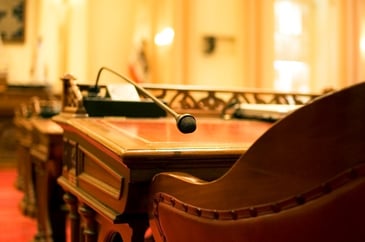 U.S. Senators Deb Fischer (R-NB), John Barrasso (R-WY), and Ron Johnson (R-WI) have reintroduced a piece legislation that would alter the structure of the Consumer Financial Protection Bureau (CFPB). The bill—known as the "Consumer Financial Protection Board Act"—would also enhance the Bureau's accountability to "help ensure Americans have access to economic opportunities."
According to Senator Fischer's press release, this new Act would replace the single director of the CFPB (currently Richard Cordray) with a five-member, bi-partisan committee. The committee would be appointed by the President and confirmed within the Senate. The President would then in-turn appoint one of the five members of the committee to serve as Chairperson.
Committee members would each serve staggered five-year terms, and no more than three members would be from the same political party.
The legislation goes on to stipulate that these committee members "must have developed a strong competency and understanding of, and have experience working with, financial products and services." It also states that committee members can be removed by the President for "inefficiency, neglect of duty, or malfeasance in office."
If eventually passed, the "Consumer Financial Protection Board Act" would take effect as soon as the Senate has confirmed at least three persons to serve as members of the newly created committee.
To see the latest version of the new bill, click here.
Sources:
Senator Deb Fischer – fischer.senate.gov
HousingWire – housingwire.com
DS News – dsnews.com