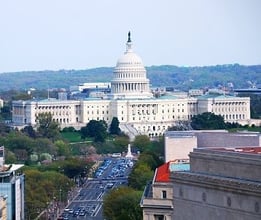 In an effort to promote affordable housing, Senator Kamala Harris and Representative Maxine Waters recently introduced a new piece of legislation known as the "Housing is Infrastructure Act of 2019", which would invest $107 billion towards this initiative.
The new bill addresses key issues, such as the limited amount of affordable rental units and aging public housing, and calls for a series of infrastructure investments to help improve affordable housing options.
According to a press release from the U.S. House Committee on Financial Services, the legislation would invest the $107 billion as follows:
$70 billion to fully address the public housing capital backlog.
$1 billion to fully fund the backlog of capital needs for the Section 515 and 514 rural housing stock.
$1 billion to support migration efforts that can protect communities from future disasters and reduce post-disaster federal spending.
$5 billion for the House Trust Fund to support the creation of hundreds of thousands of new affordable housing units for low income households.
$100 million to help low income elderly households in rural areas age in place.
$1 billion for the Native American Housing Block Grant Program to address substandard housing conditions on tribal lands.
$10 billion for a CDBG set-aside to incentivize states and cities to eliminate impact fees and responsibly streamline the process for development of affordable housing.
$5 billion for the HOME Investment Partnership Program to fund affordable housing activities.
$2.5 Billion for the Supportive Housing for Elderly (Section 202 Program).
$2.5 Billion for Supportive Housing for persons with disabilities (811 Program).
$2.5 Billion to the Capital Magnet Fund for competitive grants to Community Development Financial Institutions to finance affordable housing and community revitalization efforts.
The new bill would also require 10% of nearly all its authorized funding to be used for sustainable features, including those that reduce utility costs for residents. In addition, the Act would further promote diversity and inclusion by requiring that grantees conduct outreach to minority and women-owned businesses to inform them of new opportunities that've been created through the funds provided.
To see the "Housing is Infrastructure Act of 2019" in its entirety, click here.
Sources:
U.S. House Committee on Financial Services – financialservices.house.gov
CNBC – cnbc.com
DS News – dsnews.com