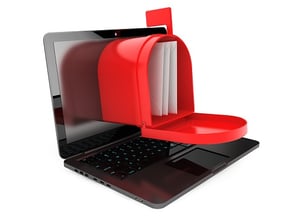 Even in our digital age, there are still some borrowers that wish to receive a hard-copy of their appraisal documents versus a soft-copy through email. Having your staff spend time on this non-revenue producing activity, however, can be expensive and extremely disruptive.
To accommodate this demand—and remove the time-consuming process of manually packaging and mailing these lengthy documents—eTrac® offers the Global Delivery app, which facilitates the efficient delivery of mailed, hard-copy appraisal reports to borrowers upon request.
Global Delivery helps lenders and AMCs cost-effectively facilitate these mailings from directly within eTrac, and is in complete compliance with the CFPB's ECOA (Regulation B) mandate. The app is a perfect blend of technology and service that automates the manual and cumbersome process of printing, folding, and mailing appraisal documents to the borrower, and ensures that all documents remain CFPB-compliant.
All it takes is one simple click and Global Delivery will automatically ship your hard-copy appraisal documents to the borrower's door step – no printing, no folding, no stamps. Each mailing includes a branded cover letter that can be easily customized, and is processed within 24 hours.
Delivery verification is permanently logged within the order history, ensuring compliance with ECOA and providing the necessary logs in case of an audit.
"What Global Delivery accomplishes," said Vladimir Bien-Aime, President and CEO of Global DMS, "is applying the greatest level of automation possible to alleviate an elderly task of yesteryear."
For more information, contact Global DMS today at productinfo@globaldms.com.