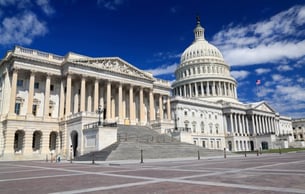 Representatives Maxine Waters (D-CA) and Wm. Lacy Clay (D-MO) recently sent a letter to the Comptroller General of the U.S. Government Accountability Office (GAO) to request a comprehensive study on the implementation of Title XI of FIRREA, which will focus on federal practices that exempt many real estate transactions from appraisals.
According to a press release from the House Financial Services Committee, the Representatives' letter highlighted the law's importance in ensuring the safety and soundness of the country's financial system and that homeowners are protected from mortgages with inaccurate valuations. Waters and Clay also expressed their concerns about various exemptions from the requirement to obtain an appraisal.
In particular, the lawmakers asked the GAO to address threshold increases, regulatory exemptions, appraisal waivers, and evaluations as a substitute for appraisals.
"Title XI was enacted by Congress in response to the numerous valuation related issues that came into light as a result of the investigations and hearings into the causes of the savings and loan crisis of the mid-1980's," said Waters and Clay in their letter. "These appraisal regulatory provisions were enacted to help ensure the future stability of the deposit insurance fund. While Congress envisioned that most real estate related transactions would be covered by Title XI, that is no longer the case."
For more information, or to see the letter in its entirety, check out the official press release.
Sources:
U.S. House Committee on Financial Services – financialservices.house.gov
The Appraisal Foundation – appraisalfoundation.org