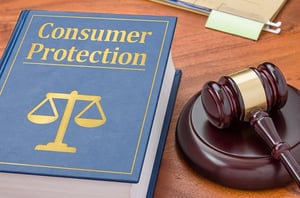 The Consumer Financial Protection Bureau (CFPB) recently announced that it has issued joint guidance with the Conference of State Bank Supervisors to help mortgage servicers better understand the forbearance provisions that are found within the Coronavirus Aid, Relief and Economic Security (CARES) Act.
To recap, the CARES Act allows borrowers with a federally backed mortgage from Fannie Mae, Freddie Mac, HUD, the VA, and the Department of Agriculture to request a forbearance from their lender when experiencing financial hardships due to COVID-19.
The regulators note that upon receiving such a request, lenders and servicers are required to permit the forbearance for up to 180 days regardless of delinquency status, unless the borrower requests a shorter period. The CARES act also prohibits servicers from requiring supporting information from borrowers, who are not required to prove their financial hardship.
In its press release, the CFPB also mentioned that additional interest, fees, or penalties beyond the amounts scheduled or calculated should be waived with no negative impact to the borrower's mortgage contract during their forbearance period.
For more details, check out the joint guidance.
Sources:
CFPB – consumerfinance.gov
DS News – dsnews.com