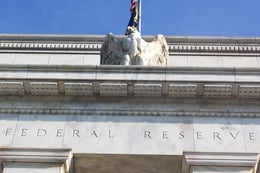 The federal banking agencies—including the Federal Reserve, FDIC, and OCC—recently held several outreach meetings, which pertained to the requirements found under the Economic Growth and Regulatory Paperwork Reduction Act. During these meetings, numerous representatives from the financial industry raised questions regarding the agencies' expectations for using an evaluation in place of an appraisal for estimating the market value of real property during real estate-related financial transactions.
Many of these questions pertained to the circumstances under which evaluations may be used in the underwriting of real estate-related financial transactions, as well as how to support a market value conclusion when there have been few or no recent comparable sales.
In response, the federal banking agencies have provided an advisory titled, Interagency Advisory on Use of Evaluations in Real Estate-Related Financial Transactions, which describes existing supervisory expectations, guidance, and industry practice.
In particular, the advisory describes the agencies' existing supervisory expectations for the use of an evaluation instead of an appraisal to estimate a property's market value for certain real-estate related financial transactions. Unlike an appraisal, an evaluation does not have to be developed by a state-licensed or state-certified appraiser.
It also addresses the use of alternative valuation approaches, methods, and other information that financial institutions may use to develop an evaluation in areas with few, if any, recent comparable property sales in a reasonable proximity to the subject property.
The advisory has been broken down into three sections, which include:
Transactions That Permit Evaluations – Provides guidance on the specific transaction-types that require an evaluation versus an appraisal.
Preparation of an Evaluation – Provides guidance on both the use of and parameters for evaluations.
Contents of an Evaluation Report – Provides information regarding the minimum content that should be contained within an evaluation.
To view the Federal Reserve, FDIC, and OCC's advisory in its entirety, click here.
Sources:
The Federal Reserve – federalreserve.gov
FDIC – fdic.gov
OCC – occ.gov