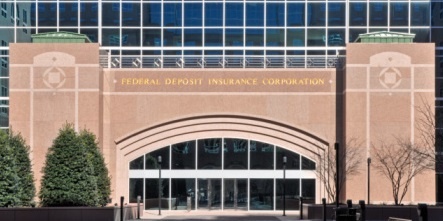 The Appraisal Institute, American Society of Appraisers (ASA), and numerous others have recently urged federal regulators not to increase the current appraisal threshold level of $250,000 for federally related mortgage transactions.
According to an Appraisal Institute survey, more than 80% of bank appraisers think that reducing the number of loans requiring an appraisal could increase risk to borrowers. The Institute's research also showed that nearly 90% of chief appraisers and appraisal managers believe that raising the threshold level could increase risk to lenders as well.
Overall, as reported in the Appraisal Institute's press release, more than three-fourths of chief appraisers and appraisal managers disagree with raising the $250,000 threshold for real estate financial transactions. Likewise, nearly 9 out of 10 also disagree with raising the $1 million threshold level for certain business loans.
That being said, three of the nation's top banking regulators – FDIC, OCC, and the Federal Reserve – are still considering the changes as they continue to review their regulations to identify those found to be outdated or overly burdensome. This complex review, which just recently completed a year-long series of public meetings, is mandated by the Economic Growth and Regulatory Paper Reduction Act (EGRPRA) of 1996 and is required every 10 years.
According to Valuation Review, the regulators' reason for suggesting a rise in the appraisal threshold level is that it costs too much time and money to fulfill appraisal requirements under the current level. The ASA disagrees and also believes that this action will not alleviate lenders from their real pain point – keeping up with the plethora of continuously changing guidelines and regulations adopted by the GSEs, FHA, and others.
In addition, those opposing the threshold raise also believe that such an act could actually have a negative impact on safe and sound real estate lending practices by prompting banks to significantly reduce attention to collateral risk and management.
The FDIC, OCC, and the Federal Reserve are expected to produce a joint report to Congress during 2016 and could potentially undertake regulatory changes soon after.
To see a full summary of the Appraisal Institute's survey and research, click here.
Sources:
The Appraisal Institute – appraisalinstitute.org
Valuation Review – valuationreview.com
RISMedia – rismedia.com