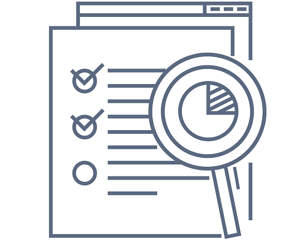 Commercial real estate appraisals are often complex, requiring patience and sound due diligence throughout the actual valuation and the important processes that follow. Reviewing these appraisals has also been a time-consuming process, but not because of their complexity…
For many years, those within the industry have been stuck with antiquated commercial appraisal technologies that have failed to adapt to the modern mortgage environment – and what is required of today's lenders. Not only do these archaic systems lack important functionality (such as digital review forms), their ridged designs allow for little customization, leading to time-consuming workarounds and additional costs.
To bring this important sector of the mortgage industry up-to-speed, Global DMS® has developed EVO-C – a next-generation appraisal management platform that centralizes and modernizes your commercial appraisal process via role-based dashboards and innovative features.
This includes digitizing your appraisal review forms for an integrated, consistent, and reportable approach – allowing you to say goodbye to Word docs forever! With EVO-C, users can easily develop multiple custom review forms for both standard and technical reviews, which can be deployed and reported upon from one centralized system.
Not only does EVO-C promote a consistent and efficient digital review process (complete with vendor scoring and data collection), it helps significantly reduce your appraisal review times by up to 25% via its integrated online review forms and checklists.
Becoming more efficient starts with the right commercial appraisal management technology. Contact Global DMS today at evoinfo@globaldms.com to see how EVO-C is the difference-maker your valuation department has been looking for.