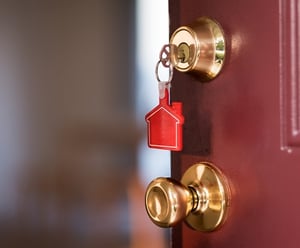 Lombardo Homes recently conducted a survey of nearly 1,800 new homeowners to learn more about both their homebuying must-haves and typical tendencies while house hunting.
According to the company's report, the average prospective buyer tends to look at more than 19 properties within a 4-month period when house hunting. Nearly 75% of these buyers used online resources, such as Zillow and Redfin, to aid in their search, while 50% used licensed real estate agents.
Lombardo's survey also revealed that 41% of these buyers would be willing to go over budget by an average of $25,000 for the home they want – even while making some compromises. The most compromises seen included the home's layout and age (both at 29%), its size (26%), updated kitchen (23%), and updated bathrooms (19%).
Likewise, the survey also showed what homebuyers refused to comprise on – including preferred architectural styles, the neighborhood, and the local school district.
For more information and additional metrics, check out Lombardo Homes' report.
Sources:
Lombardo Homes – lombardohomes.com
The MReport – themreport.com