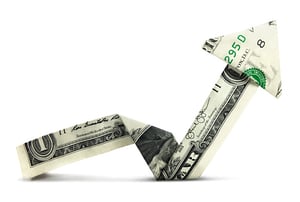 According to Radian's Home Price Index (HPI), home prices across the country rose at an annualized rate of 6.1% this past April from March, despite pressure from COVID-19.
In its press release, Radian also noted that home prices rose year-over-year in April by 7.9%, which was 0.2% higher than the year-over-year increase seen in March – showing the market has remained resilient so far. That said, Radian believes that the impact of COVID-19 on real estate prices will become more visible over the coming months.
In addition, Radian's HPI found that the median estimated home price for single-family and condominium homes rose to $253,878, with prices rising at an annualized rate of 5.6% over the last several months. The report also looks into regional and metropolitan data and trends, providing details on a more local level.
Radian collects the estimated values of more than 70 million unique addresses each month that cover all single-family property-types and geographies to help calculate its HPI data. For more information, check out the company's press release.
Sources:
Radian – radian.com
PROGRESS in Lending – mymortgagemindset.com