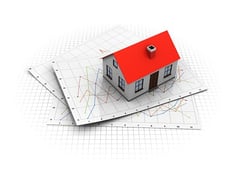 The eTrac® Data Store was recently equipped with two Quality Control (QC) products from Collateral Analytics™—known as Complexity Profiler™ and Complexity Profiler Plus™—which are designed to assist lenders with TRID compliance by providing an efficient and cost-effective way to identify complex properties.
In particular, a complexity score and designation are determined by comparing the subject property's characteristics to comparable sales. This score and designation ensure that lenders are able to furnish accurate loan estimates to borrowers within the 3-day limit.
A successful Complexity Profiler submission will return a report that includes a complexity score and designation, subject property and comparables map, property information, and other data. The complexity score will range from 0 (most complex) to 100 (least complex).
A successful Complexity Profiler Plus submission will return everything mentioned above, but also includes a datasheet containing MLS information, property photos, agent remarks, listing information, public records information, and additional data.
To learn more about eTrac's robust Data Store and the benefits it brings to your real estate appraisal operations, contact us today at productinfo@globaldms.com.