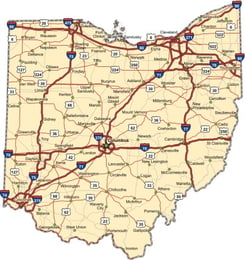 Earlier this month, Ohio Governor John Kasich signed H.B. 463 into law, which has banned the use of plywood to secure vacant and abandoned residential properties within the state.
Ohio becomes the first state to outlaw the use of plywood in property preservation, as its new law reads that "no person shall use plywood to secure real property that is deemed vacant and abandoned under section 2308.02 of the Revised Code."
H.B. 463 will officially become effective 90 days after its signing, which was done by Governor Kasich on January 4, 2017. This means that mortgage servicers operating within the state have just over 2 months to discontinue their use of plywood.
Instead of using plywood to board vacant and abandoned properties, the industry is now turning towards polycarbonate clearboarding. This relatively new technology is nearly unbreakable, resembles glass, and still secures the property – keeping it in a more marketable condition.
Those in favor of H.B. 463 have long pointed out that vacant and abandoned properties containing windows boarded with plywood usually attract vandalism, squatters, and (in some cases) violent crime. In addition, they also argue that this method does nothing but contribute to the spread of blight, which hurts property values.
To view H.B. 463 in its entirety, click here.
Sources:
DS News – dsnews.com
HousingWire – housingwire.com