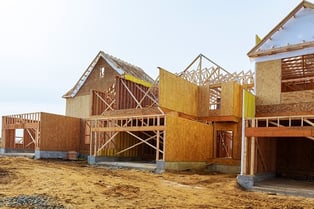 President Trump's planned tariffs on steel and aluminum not only interrupted the trade markets, they also led to the speculation of how the housing industry could be affected.
According to DS News, the National Association of Homebuilders (NAHB) announced their opposition to the proposed tariffs – warning that the increased costs would, in turn, raise construction costs. This, they prophesized, would further drive up already inflated home prices.
The planned tariffs could add 25% to steel prices and 10% to aluminum prices from foreign suppliers. These increases would come in addition to Trump's already imposed tariffs on Canadian lumber, which have seen prices increase by 31% since they took affect in April of 2017.
Even though the number of newly constructed homes showed a slight increase at the end of 2017, a recent study by Redfin found that supply shortages are likely to remain.
As of the 4th Quarter of 2017, estimated labor and material costs for constructing a new, single-family home increased by 1.2% on an annual basis to $244,000 – the highest level ever recorded. Redfin's study blames these rising costs as one of the key factors behind the decrease in construction and increase in new home prices.
Sources:
DS News – dsnews.com
The MReport – themreport.com