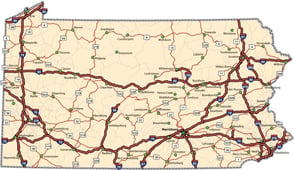 Recent headlines have suggested that the Consumer Financial Protection Bureau's (CFPB) future could be in serious doubt. Republicans in Congress have continued their threat to completely restructure the organization, or do away with it entirely, leaving many to speculate what will become of the bureau over the next year or so.
Because of this uncertainty, Pennsylvania is taking matters into its own hands to ensure its citizens are protected from financial harm – no matter what may happen to the CFPB.
Pennsylvania Attorney General, Josh Shapiro, recently announced that his office plans to create a Consumer Financial Protection Unit to "better protect Pennsylvania consumers from financial scams." Leading this new unit will be Nicholas Smyth, an experienced consumer protection attorney that worked for the CFPB during its inception.
Smyth was the CFPB's fourth employee, and is best known for his role in drafting the Consumer Financial Protection Act of 2010 (Title X of the Dodd-Frank Act), which created the CFPB. Prior to this, he also served as Assistant Director of the Office of Attorney General's Bureau of Consumer Protection.
According to Shapiro's office, Pennsylvania's Consumer Financial Protection Unit will focus on lenders that take advantage of seniors, families with students, and military service members. This includes for-profit colleges as well as mortgage and student loan servicers.
Sources:
HousingWire – housingwire.com
DS News – dsnews.com