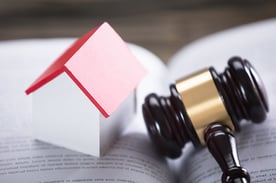 The Office of the Comptroller of the Currency (OCC) recently issued a bulletin to help remind the mortgage industry of the new registration requirement for AMCs, which became effective this past summer on August 10th.
According to the OCC's bulletin, this new requirement mandates that AMCs must register with the state (or states) in which they do business and must be subject to state supervision. Under federal law, an AMC may not provide appraisal management services to financial institutions for consumer credit transactions secured by a consumer's principal dwelling that are federally related transactions (FRT) if the AMC is not registered with the state where the transaction is occurring.
The bulletin also discusses considerations for lenders in regard to confirming an AMC's registration and suggests alternatives that lenders can use when no registered AMCs are available.
To see the OCC's bulletin in its entirety, click here.
Sources:
The Office of the Comptroller of the Currency (OCC) – occ.treas.gov
Valuation Review – valuationreview.com