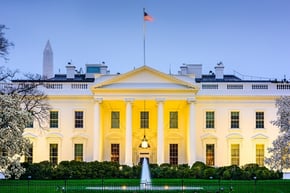 On July 29th, the Whitehouse announced that President Obama officially signed H.R. 3700 into law, which will help streamline and reform several federal housing assistance programs.
Known as the "Housing Opportunity through Modernization Act", H.R. 3700 reforms the Federal Housing Administration's (FHA) process to determine if condominium unit owners qualify for a mortgage with FHA insurance. The new law will also ease the FHA's recertification process for condos, and will lower the Administration's condo owner-occupancy requirement from 50% to 35%.
In addition, H.R. 3700 will require the FHA to replace an existing policy on transfer fees with a less-restrictive model that has already been in place at the Federal Housing Finance Agency (FHFA).
On top of these above changes to the FHA's condominium requirements, the National Association of Home Builders (NAHB) reported that the new bill will also:
Streamline inspection requirements in the Housing Choice Voucher Program to allow voucher holders to move into their units more quickly.

Allow the contract terms of HUD's Section 8 Project Based Housing Choice Voucher program to be extended from 15 to 20 years.

Protect Section 8 Housing Choice Voucher residents from displacement due to fluctuations in the Fair Market Rent, which determines payment standard amounts for the voucher program.

Change the Rural Housing Service Single Family Guaranteed Loan Program to make it current with other government loan programs while providing efficiencies for home buyers and lenders.
For more information, or to see H.R. 3700 in its entirety, click here.
Sources:
NAHB – nahbnow.com
NCSHA – ncsha.org
Realtor Mag – realtormag.realtor.org
Community Associations Institute – caionline.org