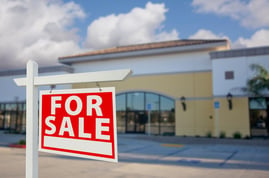 Nevada's Assembly Bill No. 398 has officially taken effect, which amends Chapter 645B of NRS by now allowing lenders who are unlicensed in the state to conduct transactions through a licensed mortgage broker. Of note, Chapter 645B relates to commercial mortgage lending.
According to an article from Lever Capital Partners, this new bill exempts wholesale lenders who only fund or purchase commercial mortgage loans from obtaining a license. It amends Chapter 645B by adding the following line: "The provisions of this chapter do not apply to a wholesale lender who funds or purchases commercial mortgage loans."
Prior to this recent amendment, those engaged in commercial mortgage lending in NV had to be licensed by the state's Commissioner of Mortgage Lending.
Lever Capital Partners believes that Assembly Bill No. 398 will allow projects to be completed more easily, promote competition, and increase the state's revenue. They also feel that NV will be able to monitor the traffic of these deals more easily, as the transactions will be better regulated.
Sources:
Lever Capital Partners – levercp.com
Valuation Review – valuationreview.com