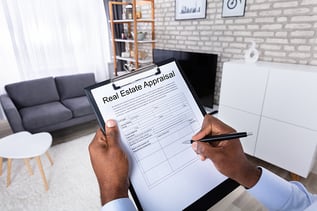 The Appraisal Foundation recently announced that U.S. Senator John Thune (R-SD) has introduced new legislation that would allow licensed appraisers to once again perform FHA appraisals. The bill, known as the "FHA Appraiser Eligibility Expansion Act" (or SB 1722), is designed to help end appraiser shortages – particularly in rural areas.
As it currently stands, the National Housing Act of 2008 only allows certified appraisers (who must meet higher qualifications) to perform FHA appraisals. Prior to the passage of this law, both licensed and certified appraisers could perform FHA appraisals, which Thune believes is the answer to the severe appraiser shortages being experienced for these loan-types.
"Restoring the ability of licensed appraisers to perform for FHA mortgages is a positive move for the consumer, the federal government, and the appraisal profession," said Appraisal Foundation President, David Bunton, in the organization's press release. "Licensed real estate appraisers are fully qualified to perform FHA appraisals and allowing them to do so will increase the number of professionals available to meet the demand for their services. That should result in quicker and more efficient closings for FHA loans."
For more information, including the latest updates as they become available, reference SB 1722's webpage.
Sources:
The Appraisal Foundation – appraisalfoundation.org
American Society of Appraisers – appraisers.org