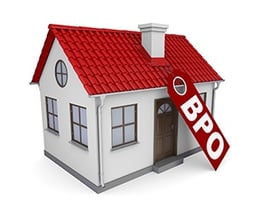 The Appraisal Institute recently announced that Pennsylvania Governor Tom Wolf signed HB 863, which will allow the state's real estate brokers, associate brokers, and salespeople to provide Broker Price Opinions (BPO) as of August 28, 2018. That said, the new law places significant restrictions on these individuals and limits the situations under which they may perform BPOs.
HB 863 defines a BPO as an estimate that details the probable selling price of a particular parcel of real property and provides a varying level of detail about the property's condition, market, and neighborhood, as well as information on comparable sales.
Under the new legislation, brokers, associate brokers, and salespeople will be limited to performing BPOs for financial institutions in conjunction with properties owned by said institutions after unsuccessful foreclosure auctions, modifications of equity credit lines, short sales, and portfolio evaluations.
These professionals, however, will be prohibited from preparing BPOs for use in mortgage loan originations, eminent domain, tax appeals, bankruptcy or insolvency proceedings, divorce and equitable distribution, litigation, and estate settlement.
The law also stipulates that brokers, associate brokers, and salespeople must obtain education on the preparation of BPOs and must complete at least 3-hours of continuing education on BPO topics during the current or proceeding 2-year license period. In addition, salespeople must be licensed for at least 3-years prior to preparing a BPO, and each BPO they prepare must be co-signed by either their broker or associate broker.
The minimum contents of a BPO were also outlined in the new bill, as was the compensation due to salespeople for completing BPOs – which can only be paid to their affiliate broker.
The Pennsylvania State Real Estate Commission is currently working on rules that will detail the qualifying and continuing education requirements for brokers, associate brokers, and salespeople, which must be enacted before these individuals can begin providing BPO services.
For more information on HB 863, including the full text, click here.
Source:
Appraisal Institute – appraisalinstitute.org