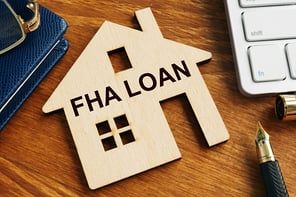 The FHA recently announced several proposed revisions to its lender certification requirements, which are designed to increase participation in its single-family mortgage insurance program. The revisions are also intended to provide lenders and servicers with greater certainty in how to satisfy the administration's compliance requirements.
The FHA's proposal is in direct relation to President Trump's memorandum in March regarding federal housing finance reform, which directed the FHA to expand its network of FHA-approved lenders through "increased participation by registered depository institutions."
By providing greater certainty across the process, the FHA said it believes the changes will facilitate more competition in the market and result in more financing choices for borrowers – especially first-time and minority homebuyers.
According to its press release, the FHA is proposing changes to its loan-level certifications to provide more precision and needed clarity to compliance documents. In particular, the administration is proposing revisions to its Addendum to Uniform Residential Loan Application (Form 92900-A) and to its annual lender certification form. These changes are meant to eliminate duplicative information and present the information in an easier to understand manner.
In addition, the FHA also announced that it's revising its 'defect taxonomy' to clarify the various loan defect categories and how the administration weighs the severity of each defect.
For more information, check out the FHA's press release.
Sources:
HUD – hud.gov
NAHB – nahbnow.com
National Mortgage Professional Magazine – nationalmortgageprofessional.com