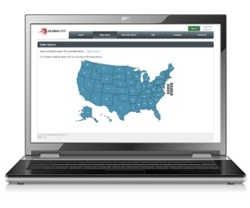 Does your lending institution utilize AMCs for its valuation management? Ever wish there was an easier way to locate quality AMCs from around the country without having to spend hours researching online and making numerous phone calls?
At Global DMS, we've recognized this common pain-point for many lenders and decided to create an efficient, online database of both regional and national AMCs. This advanced search tool is known as AMCmatch.com, and allows lenders to easily locate an AMC that best suits their business – without the need of extensive research and verification.
All directory data—including AMC-type, location, and licensing—is verified by Global DMS to ensure that every match is accurate. In addition, AMCs that are listed within the database leverage enterprise valuation management technology to facilitate online ordering, high volume production, automated collateral reviews, superior customer service, and direct integrations to both the UCDP and EAD portals.
In short, having the right match allows everyone to focus on their core competencies – the AMC can focus on the valuation collateral, while the lender can focus on closing their loans.
To begin using this robust directory, sign up for free today at AMCmatch.com.