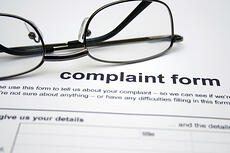 According to Inside Mortgage Finance, the Consumer Financial Protection Bureau (CFPB) recently reported a continued decline of mortgage-related consumer complaints during the first quarter of 2016 and on an annual basis overall.
In total, complaints about mortgages fell roughly 6.7% on a sequential basis and were down nearly 4.1% from the levels seen at this time last year. Complaints regarding loan modifications saw even better numbers – down 9.8% and 13.9% respectively for the two periods.
The loan application and origination phase was the only area of concern, but even here, the performance was at least mixed.
The CFPB's monthly consumer compliant report for March 2016 noted debt collection as receiving the most consumer complaints. This marks the first time that mortgages have not led the list since the bureau began accepting consumer complaints back in July of 2011.
It's important to note, however, that these numbers are based on national results and that some states still claim mortgages as their top compliant. Florida, for example, sees more mortgage complaints than any other product – roughly 30% of its compliant pipeline revolves around mortgages. With that said, it has been speculated that the state's judicial foreclosure process is the culprit behind this high number.
Sources:
Inside Mortgage Finance – insidemortgagefinance.com
HousingWire – housingwire.com