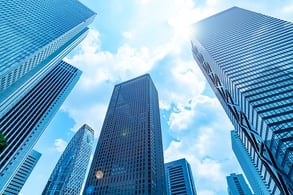 The Commercial MISMO® (CMISMO) workgroup will soon be collaborating on updates to the organization's commercial appraisal data standards, which haven't been revised in nearly 10 years.
The new workgroup will be updating these standards to integrate them with the advancements that've been made within the real estate industry and appraisal processes. To do this, CMISMO will review existing appraisal data standards and solicit input from industry participants.
Based on this review, the workgroup will update MISMO's Commercial Reference Model and logical data dictionary, document use cases to promote ease-of-use, and develop sample XML files that reflect the changes made to appraisal-related data definitions and formats.
"It's the perfect time to leverage our success at creating commercial rent roll standards to update commercial appraisal datasets, which will enable lenders and commercial property owners to stay compliant and exchange commercial data more efficiently," said Rick Hill (EVP of MISMO and VP of Industry Technology at the MBA) in a recent press release.
For the latest information, check out MISMO's website.
Sources:
Mortgage Bankers Association (MBA) – mba.org
National Mortgage Professional Magazine – nationalmortgageprofessional.com