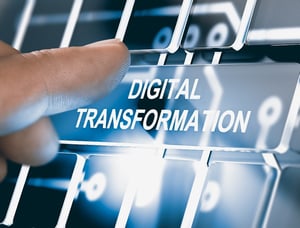 The Mortgage Industry Standards Maintenance Organization (MISMO®) recently announced that it is inviting industry professionals to collaborate in a new effort to create a more trustworthy, verifiable process that provides assurance that loan documents and associated data are consistent, reliable, and unaltered.
According to the press release issued by the MBA, this effort will be conducted by the newly created MISMO Version 3 Verifiable Profile SMART Doc® Development Workgroup. This new workgroup will develop requirements for document security and integrity, provide implementation guidance, develop sample documents and use cases, produce other materials that may help improve the trust in the data, as well as facilitate the transition to digital mortgages.
"The new version 3 SMART Doc specification will accelerate digital transformation efforts and enable organizations to further automate document and other compliance processes," said Charlie Epperson (CIO of MRN3) in the press release. "MISMO provides a tremendous forum for mortgage industry collaboration and innovation through which we can enhance the standards and bring these capabilities to the industry."
MISMO is still seeking participation for its newly created workgroup, especially from those that are technology and business-oriented. Those that participate will contribute towards solutions to address the need for more guidance to help facilitate the implementation and adoption of the latest MISMO eNote standard. This includes providing implementation guidance, sample use case specifications, eNote specifications in the verifiable format, and supporting educational materials.
Those interested in participating have until this Friday, April 20th to sign up. Requests must be sent via email to info@mismo.com with the following subject line: JOIN MISMO's Version 3 Verifiable SMART DOC DWG.
Sources:
Mortgage Bankers Association (MBA) – mba.org
HousingWire – housingwire.com