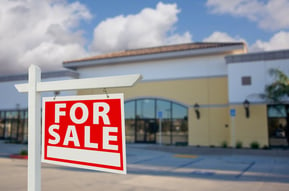 A recent survey from the MBA—known as the 2019 Commercial Real Estate Finance (CREF) Outlook Survey—showed that a majority of commercial and multifamily mortgage originators expect 2019 to be another strong year.
Conducted between November 26th and December 22nd of 2018, the survey was sent to 60 of the country's top commercial/multifamily mortgage firms (as determined by the MBA's 2018 Annual Origination Ranking Report) and received a 50% response rate.
According to the survey, 55% of the respondents expect originations to increase in 2019, with 13% expecting an overall increase of 5% or more across the market. When asked about their own firm's expectations, nearly 38% expect to see an increase in originations of 5% or more this year.
Within its press release, the MBA's Jamie Woodwell (VP of Research and Economics) did mention that several factors could hinder lending growth in 2019, including long-term interest rates, new construction activity, and the broader economy.
As one might expect, these potential factors did lead to a slight downturn in expectations for 2019 compared to 2018. But according to Woodward, only 2-in-5 of the respondents expect commercial and multifamily originations to slow this year, while only 1-in-20 expect their own volume to decline.
For more information, including specific highlights from the survey, read the MBA's press release here.
Sources:
Mortgage Bankers Association (MBA) – mba.org
HousingWire – housingwire.com