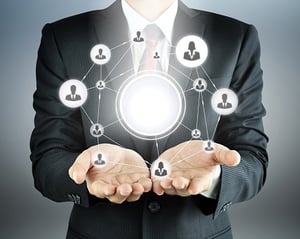 Lenders that utilize multiple AMCs to complete their real estate valuations know firsthand how challenging this process can be to manage on a daily basis.
The biggest concern for lenders is that many AMCs use different technology solutions that require different logins and additional staff training. Lenders also face communication problems, because most of these systems cannot be easily connected with one-another without developer intervention – a costly expense.
The key to simplifying this often complex process is to use one centralized management platform that has the bandwidth to not only manage all your AMCs from one place, but to implement them in a timely fashion.
Global DMS' eTrac® platform provides this robust, centralized valuation management, and helps resolve the numerous challenges that both lenders and their AMC vendors face.
For one, the platform provides a standardized method by which to easily integrate multiple users and has been integrated with numerous LOS technologies to help streamline communications even further.
eTrac also establishes a centralized system that effectively manages all incoming order requests, status updates, file deliveries, messaging, and other key functions of the appraisal process. It allows lenders to utilize a single platform and provides comprehensive, back-end reporting on a variety of important metrics.
With eTrac's Report Builder, and associated workflow actions, lenders can automatically receive turn-time reports to compare AMCs on specific time intervals. All standard eTrac reports are instantly available upon set-up, and custom reports can also be created during implementation or on the fly by system administrators or through Global DMS' Support Team – which are typically ready for use the same day as being requested.
In addition, eTrac provides score cards for each AMC and allows lenders to easily create certain rules and logic-based parameters that drive automatic AMC assignments. These parameters are based on multiple items, including geographic coverage, loan product, appraisal type, and branch-level preferences.
Lastly, the platform's proprietary review system, known as MARS® (MISMO® Appraisal Review System), can automatically review every appraisal in seconds upon delivery to catch errors, omissions, and inconsistencies based on over 2,200 FNMA, GSE, and USPAP rules. MARS can also automatically verify that an appraisal's UAD XML data is formatted properly prior to UCDP® submission.
For more information on how eTrac can simplify your multiple AMC business model, contact us today at productinfo@globaldms.com.