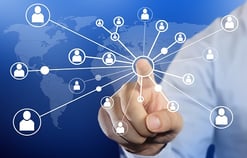 Those that utilize an in-house appraisal panel understand its many benefits, but also its many stresses – especially when dealing with inadequate valuation software.
Everything from vendor management through final delivery of the appraisal report must be overseen properly to not only ensure compliance, but timely closings as well. With so many things to account for, it can be easy to overlook something along the way – putting your institution at risk.
Most AMCs and lenders know that incorporating valuation management technology is the best way to alleviate this common pain-point. However, choosing the right system is paramount to your overall success.
For instance, numerous platforms only manage part of the appraisal process, which requires their users to implement additional software programs to help fill the gaps. This not only leads to more costs, it promotes a counter-productive workflow with longer turn-times.
eTrac®, Global DMS' valuation management platform, efficiently streamlines the entire valuation process through its robust lineup of useful tools and unique automation capabilities – keeping everything in full compliance with little-to-no resources.
Full Appraisal Management – From Vendor Due Diligence to Final Delivery

Automatic Appraiser Validation & Monitoring

Easy Appraiser Set-Up

Appraisal Appointment Pre-Scheduler Feature

Text Messaging for Assignment Notifications

Automated Reporting – Including Customized Management Reports

Automated Appraisal Scoring

Direct Access to AVM, Data Analytic, Review, and Flood Products

Numerous LOS Integrations

Seamless Delivery to UCDP® or EAD
For more information, or to see a customized demo, contact us today at productinfo@globaldms.com.