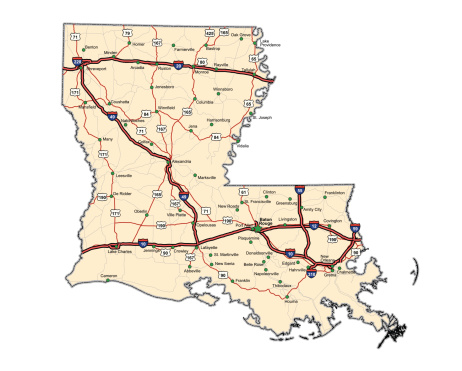 Louisiana Governor John Bel Edwards has officially signed HB 804 into law, which requires the state's appraisal management companies (AMCs) to begin compensating their appraisers in accordance with the Dodd-Frank Act's customary and reasonable fee provisions. In addition, the new mandate also gives the Louisiana Real Estate Appraisal Board the authority to begin collecting the required National Registry Fees from AMCs as well.
In regards to the Federal Registry Requirements, HB 804 has added the following language to the state's previous mandate:
"The board shall collect from each appraisal management company that is registered or seeking to be registered in this state the information that the appraisal subcommittee, as described in R.S. 37:3395, requires to be
submitted to it by the state pursuant to regulations promulgated by the
appraisal subcommittee, including the collection of administrative fees
consistent with the final federal rules as provided for in the applicable
provisions of 12 CFR Parts 34, 208, 225, 323, 390, 1026, and 1222."
HB 804 also now requires federally regulated AMCs to report to the Real Estate Appraisal Board "any information required to be submitted by the state to the appraisal subcommittee pursuant to the policies of the appraisal subcommittee regarding the determination of the appraisal management company national registry fee."
Submitted reports must include the following information:
A statement, on a form prescribed by the board, detailing the intent of the federally regulated AMC to operate in Louisiana.

Any information related to whether the AMC is owned in whole or in part—directly or indirectly—by any person who has had an appraiser license or certification refused, denied, cancelled, surrendered in lieu of revocation, or revoked in any state.

Any information related to the revocation of a license of any person described in the above bullet point, and whether the revoked license has been reinstated by Louisiana or the other states in which the appraiser was licensed.
For more information, or to view HB 804 in its entirety, click here.
Sources:
Louisiana State Legislature – legis.la.gov
Valuation Review – valuationreview.com