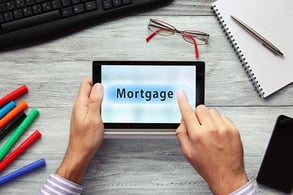 Every lender wants to know, what do borrowers want? To help answer this ever-present question, Fiserv recently conducted a study to help show the expectations and experiences of those looking for a loan or managing their wealth.
The company's study—known as "Expectations and Experiences: Borrowing and Wealth Management"—polled 3,095 adults with an active checking account at either a bank, credit union, brokerage firm, or other financial organization.
It found that borrowers were willing to use digital technology if it helps speed up the process. In fact, 69% of those surveyed said they would use a mobile device to verify identity with security questions, while another 56% said they would use a mobile device to e-sign loan documents. In addition, the study also found that 46% of borrowers have accessed their loan or lease statements online, while 42% confirmed that they have scheduled payments through a digital platform.
However, nearly half the people surveyed said that the size of their smartphone's screen was a concern when working with loan applications and other processing documents. Data privacy was also a concern of roughly 47% of the respondents.
When asked about how they chose their lender, Fiserv's study showed that interest rates and fees were still the top considerations for over half those polled. Prior experience was another key factor, as nearly 74% said this had a moderate influence on their interaction with lenders.
For more information, or to download the study in its entirety, click here.
Sources:
Fiserv – fiserv.com
The MReport – themreport.com