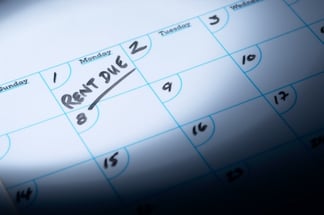 According to new research from the Urban Institute, rental payment history is indicative of future mortgage loan performance and should be considered when consumers apply for mortgages.
Laurie Goodman and Jun Zhu, who conducted this research for Urban Institute, wrote in the company's blog that paying rent is the most significant financial commitment of most renters. While credit reports often critique these individuals for missing rent payments, the performance of good tenants is not accounted for when calculating their credit scores.
"Adding rental pay history, via bank statements, to the qualification process would make assessing renters' credit risk easier and expand access to homeownership among a significant portion of the nation's population," wrote Goodman and Zhu.
The two researchers analyzed rental payment histories to see how they might impact mortgage credit risk, and their analysis showed that this history is highly predicative of how a potential borrower will pay their mortgage.
Using loan-level credit data from all of Fannie Mae and Freddie Mac's fixed-rate, fully documented and amortizing mortgages that were issued between 1999 and 2016, the pair observed that—across all loans—the chance of serious delinquencies rose steeply with the number of missed payments over a two-year period.
They found that a loan with a perfect payment record for two years had only a 0.25% probability of becoming seriously delinquent during the next three years. If there was one missed payment, this probability rose to 4.36%, while two missed payments caused it to jump to 28.2%.
Goodman and Zhu also broke down loan payment history by FICO scores and loan-to-value (LTV) ratios. They found that borrowers with FICO scores greater than 750 and no missed payments within the past two years had a 0.13% chance of becoming seriously delinquent over the next three years. At the same time, borrowers whose FICO scores were less than 700 and that missed no payments during the past two years saw a 1.03% chance of falling into serious delinquency.
Similar results were found for LTV ratios. Borrowers with ratios over 95% and no missed payments had a 0.53% chance of becoming seriously delinquent, while those with LTVs less than 80% (and no missed payments) had a 0.22% probability of falling into this category.
In addition, Goodman and Zhu's analysis also examined monthly housing expenses for both renters and owners. Their research found that these expenses were comparable at similar income levels – excluding those that earned under $20,000 and those that earned over $120,000.
Sources:
The MReport – themreport.com
Mortgage News Daily – mortgagenewsdaily.com