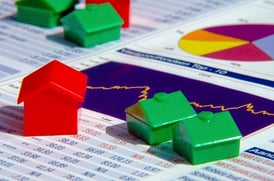 Fannie Mae recently announced that according to its Q2 2020 Mortgage Lender Sentiment Survey (MLSS), the general outlook amongst lenders remains positive thanks to the healthy demand in refinances. That said, the GSE did note that the profit margin outlook took a slight hit for the upcoming 3 months.
Roughly 52% of those surveyed expect their profit margins to increase moving forward, while 23% believe their margins will decrease in the third quarter. The remaining 24% were in the middle and expect their profits to remain unchanged.
According to Fannie, refinances helped outweigh the reported decline in purchase mortgages and were the driving force behind the positive expectations of increased profitability. The GSE's pricing and policies were the second most common reason for those with positive outlooks.
The Q2 MLSS also revealed that a majority of mortgage lenders tightened their credit standards across all loan types during the second quarter, with more believing that the U.S. economy is on the wrong track than the right track for the first time in survey history.
For more information, check out the following article from Fannie Mae.
Sources:
Fannie Mae – fanniemae.com
The MReport – themreport.com