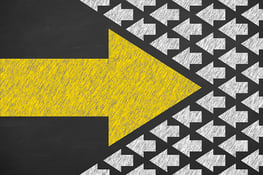 In its latest "Appraiser Update" newsletter, Fannie Mae discussed its ongoing modernization efforts and how it has begun testing new processes and technologies in the collateral risk management space.
Naturally, this current project has created a "buzz" around the industry, as most want to know what the GSE plans to do. Because of this, Fannie has provided an inside scoop on what it's testing in the appraisal space and what everything means.
In particular, Fannie Mae discusses its appraisal modernization efforts (at the direction of the FHFA), property data collection (PDC), desktop appraisals (and form 1004P), as well as scope of work and USPAP. The GSE also provides updates regarding its appraiser training resources for MH Advantage® and gives a real-life example of a question it received via its appraiser mailbox (as well as the associated answer).
To see Fannie's most recent "Appraiser Update" in its entirety, click here.
For the latest updates as they become available, please reference the GSE's "Appraisers" webpage.
Source:
Fannie Mae – fanniemae.com