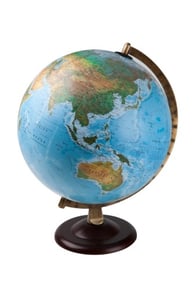 The International Valuation Standards Council (IVSC)—the global standard setter for valuation practice and the valuation profession—recently announced that it has launched "IVS 2017", marking what the Council called an important milestone towards harmonizing valuation practices across the world.
According to the IVSC's website, this new standard will serve as the key guidance for valuation professionals globally, and will underpin consistency, transparency, and confidence in valuations – which are key to investment decisions as well as financial reporting.
"IVS 2017" is comprised of five General Standards and six Asset Standards. The General Standards set requirements for the conduct of all valuation assignments, which include establishing the terms of a valuation engagement, bases of value, valuation approaches and methods, and reporting. The Asset Standards include requirements that are related to specific types of assets, such as background information on the characteristics of each asset type that influence value. Additional asset-specific requirements also touch upon common valuation approaches and methods used.
This recent launch is the IVSC's latest step in their mission to raise the standards of the international valuation practice as a core part of the financial system. The new standard was created following an extensive consultation process, which lasted nearly six months.
Hard-copies of "IVS 2017" are now available for purchase at the IVSC's online bookstore.
Digital copies of "IVS 2017" are also available via IVSonline (subscription required).
Sources:
IVSC – ivsc.org
Valuation Review – valuationreview.com
Business Wire – businesswire.com