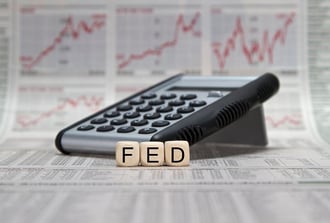 The Federal Reserve has already raised interest rates four times in the past two years, but one leader within the organization—San Francisco President, John Williams—thinks that we've only reached the halfway mark, according to CNN Money.
During the aftermath of the Great Recession, the Federal Reserve kept its key interest rate near zero for several years to help jump-start the economy. Now that the economy has improved, Williams and other officials feel that it "doesn't need as much of the Fed's medicine."
Seemingly agreeing with that notion, the Federal Reserve did raise interest rates once in 2015, once in 2016, and twice so far during 2017 in both March and June.
As it currently stands, the Fed's key interest rate is hovering around 1.25%, but Williams feels that the normal rate should be roughly 2.5%. Assuming we get to this normal figure, the rate would still be well below historic levels.
It is still to be determined, however, as to when those additional rate hikes will occur. According to HousingWire, the latest info from the Federal Reserve shows that its members are currently split on whether or not to raise interest rates again this year.
Sources:
CNN Money – money.cnn.com
HousingWire – housingwire.com