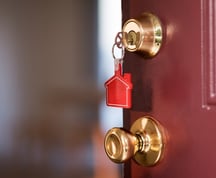 The U.S. Department of Housing and Urban Development (HUD) recently announced that it has awarded an additional $15 million in grants to help fight housing discrimination.
According to HUD's press release, these grants will help support dozens of fair housing organizations that work to confront those in violation of the country's Fair Housing Act. They are provided through the Department's Fair Housing Initiatives Program and support a wide range of fair housing enforcement, education, and outreach activities.
"Even though the Fair Housing Act became the law of the land 51 years ago, housing discrimination continues to this day," said HUD Secretary, Ben Carson. "HUD will continue to confront housing discrimination in all its forms and advance our mission of safe, affordable housing free from discrimination."
For more information, check out HUD's press release.
Source:
HUD – hud.gov