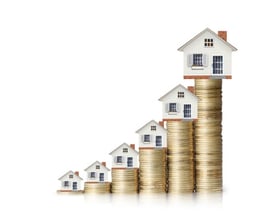 According to the most recent House Price Index (HPI), which is released every month by the FHFA, the country's home prices have continued to climb on a monthly, quarterly, and yearly basis.
Home prices saw an increase of 1.6% in the second quarter of 2017 compared to the first quarter, and a 6.6% increase year-over-year. That said, the FHFA's seasonally adjusted monthly index for this past June was only up 0.1% from May.
Between the second quarter of 2016 and the second quarter of 2017, price increases were seen in 48 of 50 states and the District of Columbia. Listed below are the top 5 states that saw the highest annual appreciation:
Washington (12.4%)

Colorado (10.4%)

Idaho (10.3%)

Florida (9.4%)

Utah (9.2%)
Alaska and West Virginia were the only two states to experience price depreciation, falling 0.33% and 1.22% respectively.
To view the FHFA'a latest HPI report in full, click here.
HPI Overview:
The FHFA's monthly HPI is calculated using the price information of home sales from mortgages that are either sold to or guaranteed by the GSEs. The selection process excludes high-end homes bought with jumbo loans or cash sales.
The next HPI will be released by the FHFA on September 21st.
Sources:
FHFA – fhfa.gov
The MReport – themreport.com
HousingWire – housingwire.com