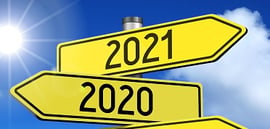 As most are now aware, The Appraisal Foundation's Appraisal Standards Board (ASB) has unanimously adopted the 2020-21 edition of its Uniform Standards of Professional Appraisal Practice (USPAP), which is available for purchase on the Foundation's website.
Appraisers and other industry participants have been encouraged to acquire and review this new edition before its effective date of January 1st to help ensure continued compliance during the transition.
The Appraisal Foundation has also released a detailed Summary of Actions report, video tutorial, and webinar, which provide more information on the impending changes and act as great references for those involved with real estate appraisals.
For the latest updates and information, please visit The Appraisal Foundation's USPAP webpage.
Source:
The Appraisal Foundation – appraisalfoundation.org